ORGANIC CERTIFICATION BY GCIAOCP
Georgia Crop Improvement Association's Organic Certification Programprovides the highest level of organic audit and certification services.

ATLANTA KASRUTH COMMISION Kosher supervising agency founded in the 1970s. The AKC has developed a worldwide reputation in the field of kosher supervision.

ALLERGEN-FREE
Products are Gluten Free, Wheat Free, Dairy / Lactose Free,Casein Free, Egg Free, & Free from all animal products.

U.S. DEPARTMENT OF AGRICULTURE Provides inspections and testing for proper food production and compliance with all standards set by state and federal regulations.

GLUTEN-FREE CERTIFIED
Independent verification of quality, integrity, and
purity of products by the GFCO Program.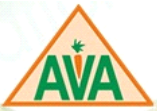 VEGAN CERTIFIED
Certified by the American Vegetarian  Association.

U.S. FOOD &DRUG ADMINISTRATION
The federal agency responsible for
protecting and promoting public health
through regulation, inspections, and
supervision of food safety.

HACCP AND ISO QUALITY SYSTEMS
Fully HACCP and ISO compliant.